Kirsten Catellier, RLA, ASLA, CLARB, is a registered landscape architect in New York and Vermont. She has many years of experience under her belt in landscape architecture, but you might argue that she was born into the industry. Kirsten's father is an experienced landscape architect and they had the rare opportunity to work closely for six years.
We recently chatted with Kirsten to learn more about her history in landscape design and what inspires her most in the industry.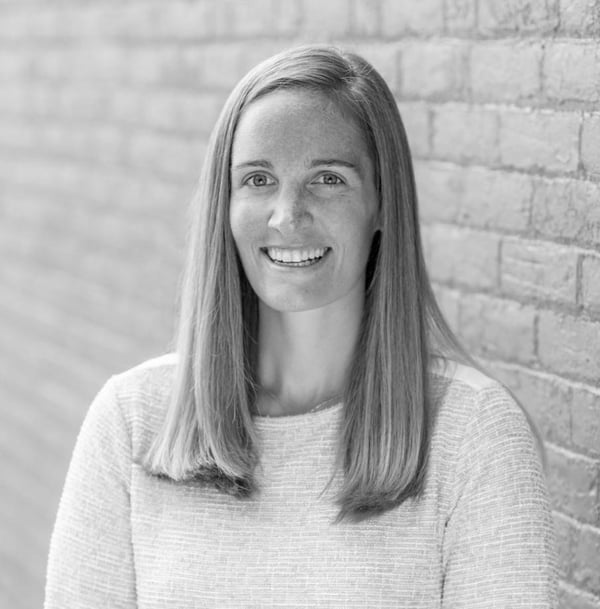 A Focus on Innovation
Kirsten got her degree at SUNY ESF, and after graduation, worked for a private practice in landscape design. She's designed sites across several different markets, from healthcare to residential design and is now President at Studio A, a landscape design and engineering firm based in New York.
Kirsten's design philosophy follows some key principles: understanding natural systems and how they intersect with people's needs and leveraging technology to innovate her site designs. Much of her time is spent in site planning and development and analyzing how landscape architecture impacts its surrounding environment.
There's a growing demand for landscape architecture: Functional and accessible outdoor design is trending high in both the commercial and residential sectors today.
According to research from Forbes, "Among those planning outdoor areas, 60% plan to upgrade existing spaces for more functionality and better aesthetics. Outdoor kitchens, not surprisingly, were the top project, with 76% of those surveyed planning these areas. Next were patios and decks at 54% response. Screened porches and three-season rooms rounded out the top three with 31% of respondents."
That demand has led to a "spike in residential projects" for Kirsten and her team at Studio A, but the firm "works in all markets, from healthcare to parks," says Kirsten.
Staying Inspired in the Industry
Kirsten and Studio A have a hands-on approach with every client and that has translated to their firm's continued success. "We work with a lot of architects and engineers, and about 75-80% of our clients are returning clients," says Kirsten.
Their design process begins with site drawings. "We start out with hand sketches, and give clients two or three hand sketches of the concept," explains Kirsten. "We then use Adobe Photoshop to build out the concept."
Studio A works to deliver unique and successful projects to every client. "Through research, site analysis, design and collaboration, each project incorporates a site's unique qualities and clients expectations," according to their site.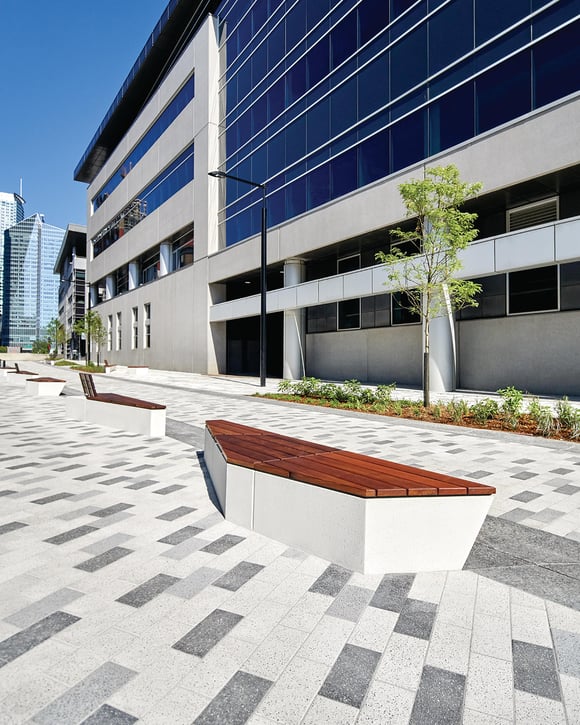 In order to stay inspired, Kirsten may look to Google and Pinterest for design ideas from her peers. But sometimes it takes on-the-ground research. "I do quite a bit of driving around and experiencing the environment. I get a lot of inspiration from traveling," says Kirsten.
Sometimes those design concepts are met with roadblocks, however. "It can be super frustrating when budgets get cut. Those things happen," Kirsten says. "The client often has tons of ideas, but budget engineering can get in the way."
However, the goal for Kirsten and Studio A is to deliver on the client project. So "being able to come up with alternative solutions and keeping the end goal in mind" is how her firm continues to stay successful.
Solutions That Deliver Success
Kirsten and her team have found ways to deliver high-performing and successful spaces by using Techo-Bloc products. She learned about Techo-Bloc after meeting company representative Jay Goggin and working with him to find hardscaping products for a project. "I was really impressed with the architectural collection," she says.
And she turns to Techo-Bloc frequently for landscaping design solutions. "Probably 75% of our projects need to use them," she says.
The variety of products keeps Kirsten coming back to Techo-Bloc for her designs. "People want their project to be aesthetically pleasing," she says.
She's a big fan of the Borealis collection at Techo-Bloc. "I love the wood right now," she says. "But I love all of them, honestly."
Building Futures in Landscape Architecture
Kirsten credits part of her success in landscape architecture to the support and mentorship she's received over the years. "I had the benefit of growing up in this industry," she says. Her father has been in the profession for over 50 years, and her mother is very knowledgeable on the business side of things.
"They encouraged me to grow and explore, and never stop," she says. Her parents have played the most influential roles in her career.
Staying immersed in the industry encouraged her passion for landscape design. "It's like learning a language. If you immerse yourself, you learn it faster than just trying to teach yourself," she says, and she recommends "having people around you that are consistently pushing you."
For people just starting out in landscape architecture and engineering, she suggests finding mentors to help them grow in the industry. "It's super important," she says. "Mentorship helps you grow, not just professionally, but as a person."
And she's still growing and learning in her career. "I wish I knew when I first started out to work as hard as I am now," she says.
Reaping Rewards in Landscape Design
For Kirsten, the most rewarding part of her career is meeting that end goal of making clients happy. "Seeing a client happy about a project or a concept, and delivering a successful project is the best part," she says. "Being able to show people the project in progress or fully built is really rewarding."
Kirsten is an influential force in her industry and stays involved with the local chapter of the ASLA, where she acts as the Eastern Section Chair.
You can check out some of her work by taking a look at the designs on Studio A's website.
To see more inspiring commercial projects featuring Techo-Bloc, check out our case studies.